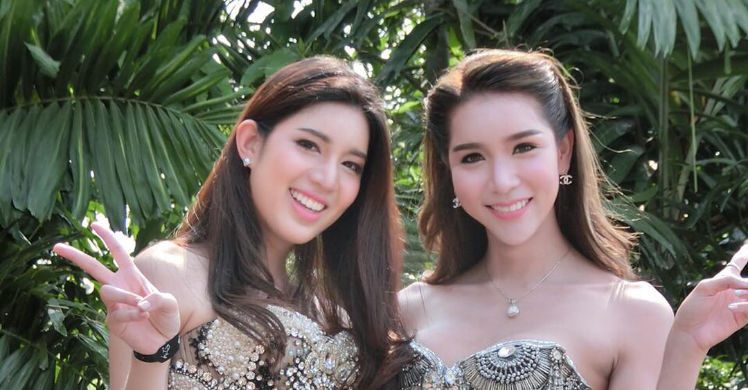 What is a ladyboy? Definition and more
Basically, we can conclude that "ladyboys" are simply Asian transgender women. There are actually slight differences between ladyboys and transgender women as a whole. Loved by some, hated by others, the word "ladyboy" and the ladyboys themselves carry a history that makes an interesting read.
Definition of ladyboy
Ladyboy is the (not so literal) English translation for Kathoey. It is a Thai term that is very close to being the equivalent of a transgender woman. It can also encapsulate effeminate gay men.
It is unclear what is the exact origin of the word. Kathoeys have been around forever in Thailand. The phenomenon is nothing new. The most plausible origin dates from when Thailand became a huge tourist spot.
During the Vietnam War, the US military, used to spend their free time on the beaches of Thailand. They were looking for alcohol and women. And the "kathoeys" couldn't be left unnoticed. The need for an English term arose, simply because it is more convenient.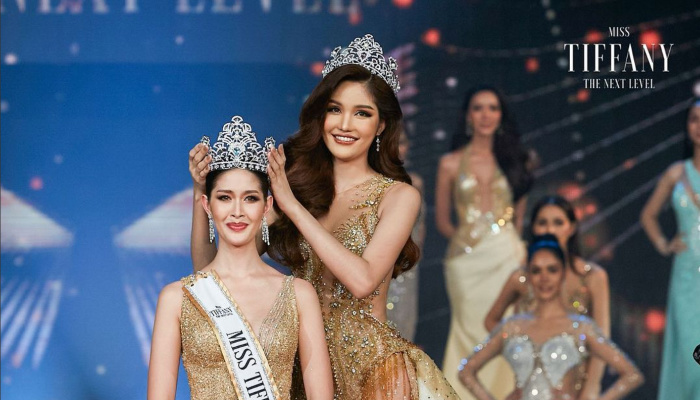 Note: The term ladyboy is not appreciated by everyone. Although Thais and lot of Asians are fine with it, it is perceived as derogatory in the western world. Thanks to the internet and other media the term is usually associated with the adult video industry as it tends to be popular among western men. More info below.
The term "ladyboy" is nothing official. It is actually politically incorrect. Are ladyboys more "lady" or more "boy"? Transgender women is the accepted, official and politically correct term.
But "ladyboy" is commonly used in Asia as an everyday word. After all, the term originated in Thailand to facilitate communication with westerners. So Asians are usually fine with it.
In Thailand
Thailand is known as the Land of Smiles, but it's also known as the Land of the Ladyboys! Compared to other countries, like the Philippines or Malaysia, Thailand has a far larger population of ladyboys in the world. As a matter of fact, the word "ladyboy" is the English translation for the word Kathoey, a Thai term for transgender women and effeminate gay men.
Thai ladyboy acceptance
When we talk about the people of Thailand and how they respond to the term ladyboys, we can honestly say that this country wins at being the most accepting and tolerant in the world. There are thousands of ladyboys in Thailand. They are respected and excel in various fields. In Thailand's history, their kings often had ladyboy partners and lovers. This made an impact on Thai culture and tradition.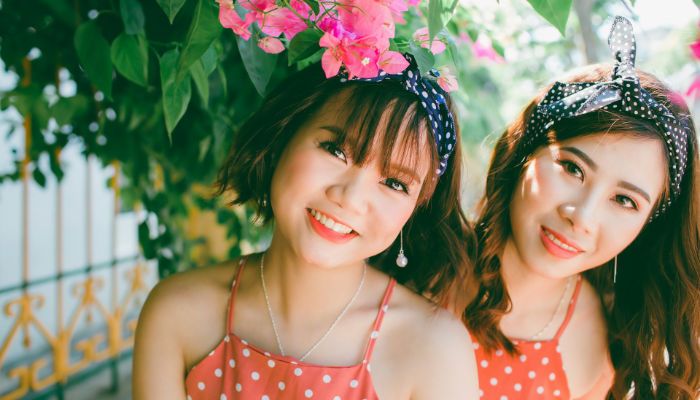 Since there are so many ladyboys in Thailand, it's easy to meet them in bars, restaurants and other public establishments. Since they aren't discriminated against as much as in other Asian countries, they can find decent employment outside of selling their bodies. Though there are still a significant number of ladyboys who do sex work in Thailand, there are also ladyboys who are not into the trade and would like to lead normal lives and find love just as other people do.
"Farang", as the ladyboys call foreigners in Thailand, are often welcomed. They find that farang are more open and willing to commit to serious relationships compared to local Thai men. Though there are local men who do engage in intercourse with ladyboys, most often they would not commit to serious relationships as Thailand is still conservative in this aspect. So whether you are a Thai ladyboy or a gentleman looking for love in Thailand, you have come to the right place!
Reasons there are many ladyboys in Thailand
There are many reasons that explain why there are so many ladyboys in Thailand.
First, the people and society are extremely open and tolerant towards ladyboys. Thai people are mainly Buddhist, which as a religion is extremely tolerant and accepting of people who are different.
Second, Thai ladyboys have features that are naturally feminine. Just like other Asians, they usually have petite bodies, thin facial features and smooth skin. This helps Thai ladyboys to go through their transition and be "passable" for the society.
Ladyboys are widely accepted in Thai society. Unlike other countries, it is not shameful to have a ladyboy in the family. Even though discrimination still exists, ladyboys in Thailand have access to most professional domains.
Best Ladyboy meeting places in thailand
Wherever you are in Thailand, whether you're in big cities like Bangkok, Pattaya and Phuket, there are many places you can find your ladyboy date. You can go to restaurants, bars, massage parlours. Here are some spots that you can go whenever you're in these cities.
Obsession Bar in Bangkok
Bangkok is known as ladyboy central since a lot of ladyboys come here to find work, love, or just a better place to live. If you want to have a great time, head down to Obsession Bar in Bangkok to find the ladyboy of your dreams. They have pole-dancing, drinks, and beautiful ladyboys — the equation for a perfect night.
Read also: Meeting ladyboys in Bangkok
Sabai Dee Body Massage in Pattaya
Thailand is known for their massages and this is definitely a plae you shouldn't miss out on. Sabai Dee Body Massage offers a variety of massages from traditional Thai massages to soapy massages. Plus, they have ladyboy therapists who can help you get that well-deserved R&R.
Read also: Meeting ladyboys in Pattaya
Moulin Rose Cabaret in Phuket
If it's a show you're looking for, head on down to Moulin Rose Cabaret. They have free shows with beautiful ladyboy performers that keep you entertained nightly. All that glitz and glamour will take your breath away.
Read also: Meeting ladyboys in Phuket
In the Philippines
Right after Thailand comes the Philippines. A country that's traditionally Roman Catholic, but where the society is also very tolerant towards all LGBTs. This includes, of course, transgender people and ladyboys. There are also local Filipino terms that could be equivalent to the Thai Kathoey, such as "bakla" or "bayot" which define effeminate gays or transgender women.
Like Thailand, ladyboys in the Philippines are present in every layer of society. They are very present in the media and the public scene. Some families happen to have several transgender children. They are well accepted by their parents.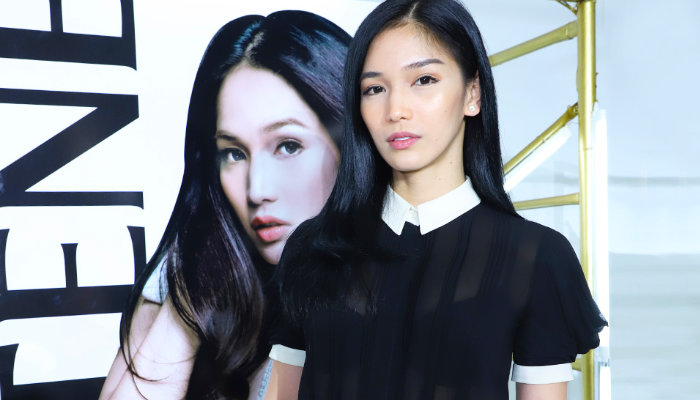 You will notice that online dating sites for transgender women are very often crowded with Filipino ladyboys. That's because they usually speak very good English. They also have wide access to laptops and smartphones.
Read also: Meeting ladyboys in the Philippines
In Asia
The rest of Asia also has a traditional history of local ladyboys. There are:
The diversity of terms denotes the difference with the western conception of transgenderism. They are closely related but not exactly equivalent.
The English term "ladyboy" has become popular in all of Southeast Asia. It is used along with the local terms, or as a replacement when Asians are talking with foreigners.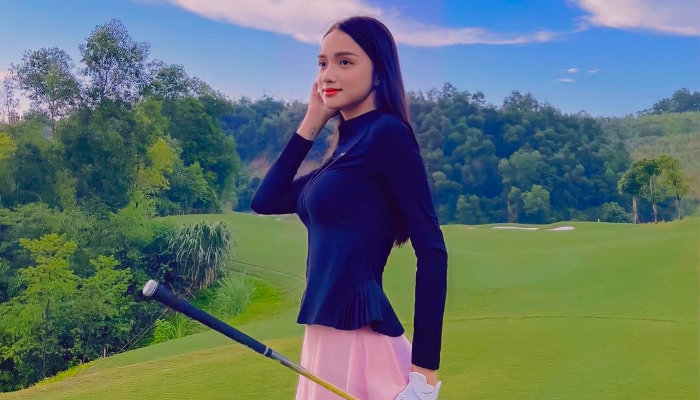 Profiles of Asian Ladyboys
Though this site is open for transgender women from any country, most of the profiles on My Ladyboy Date are members who are in Asia — hence why the site is named as such.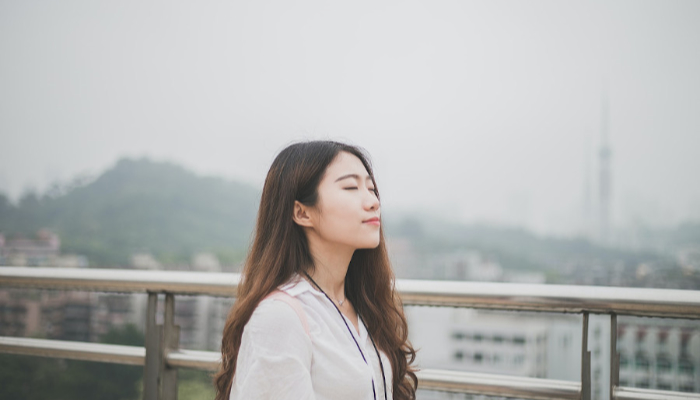 The general stereotype of Asian ladyboys tends to be that they are only bar girls in Thailand or in selected tourist areas like red light districts of Bangkok, Phuket and Pattaya. But, with My Ladyboy Date, you will see that the different profiles of the members here are ones that paint a more accurate picture of individuals who are longing for love. These ladyboys are just like everyone else — with normal jobs and lives, all the while trying to find their happiness with a good partner.
What to expect when dating Asian ladyboys
It is important to note that the dating experience in each Asian country is different. This is because of the local LGBT culture and how trans women are perceived and accepted by society. In countries with a huge population of ladyboys like Thailand and the Philippines, dating experiences may also vary depending on what ladyboys and their partners want in a relationship.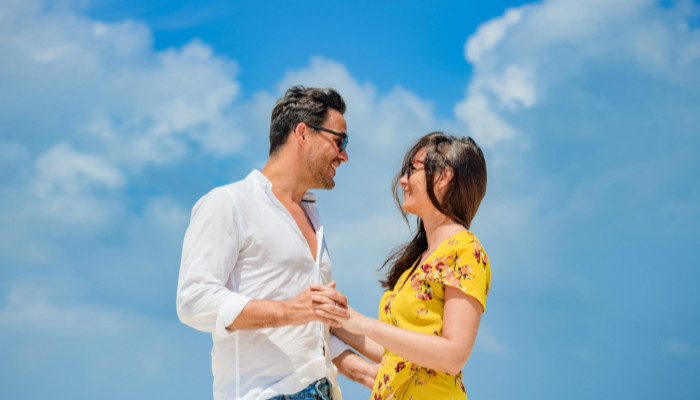 Though there are places in both the Philippines (Angeles city) and Thailand (Pattaya and Phuket) that are known for their red light districts when it comes to meeting with trans women, My Ladyboy Date has various profiles of members from these cities that push that stigma away. You'll find that even though cultures are very different per country, one thing remains the same — that these individuals are yearning for a kind of love that can make them feel fulfilled.
Ladyboys around the world
The rest of the world does not use the term ladyboy as much, unless they are referring to adult videos. The preferred term in Europe and America is the latin-based, transgender. They make a clear distinction between transgender and gay men (even the effeminate homosexuals).
Outside of Asia, the term "ladyboy" is perceived negatively. This is because it's closely related to adult entertainment or ladyboy sex workers in Asia, made popular on TV and documentaries. Ladyboy can often be an insult, equivalent to calling a woman a "sex worker". It is also used to imply that a transgender woman is not passable enough.
Lady boys in the media
In recent years, lady boys became positively more visible and represented in movies and on TV.
Some examples of representation of Thai ladyboys in cinema which won multiple awards are:
Beautiful Boxer, which follows the story of a famous Muay Thai fighter
The Iron Ladies, which tells the true events of a Thai volleyball team composed essentially of gay men and kathoey
In the Philippines, Super Sireyna is a popular TV show / beauty pageant for trans women. It was launched as early as 1995 on a major national channel.
But this new visibility also extends beyond Asia. In 2012, the British channel BSkyB aired a TV series called "Ladyboys" which dived into the lives of Thai trans women, their struggles and their joys, and featured beauty pageants and love relationships between British men and Thai ladyboys.
Meeting and dating ladyboys
Meeting ladyboys often means travelling to Asia. Because that's where they are! Notable hotspots where you can meet them:
ladyboy bars / gay bars
ladyboy cabaret shows
ladyboy beauty pageants
There are also a number of Asian ladyboys living in the west, notably:
The UK
Europe
The USA
Canada
Australia
All have an increasing population of Asian immigrants, including "ladyboys". While in Asia, it's almost "easy" to meet ladyboys, as easy as meeting someone randomly in the street. The only problem is: will you be able to spot them? Asian ladyboys pass remarkably in the crowd. It's sometimes extremely difficult to spot the difference between an Asian ladyboy and a biological Asian woman.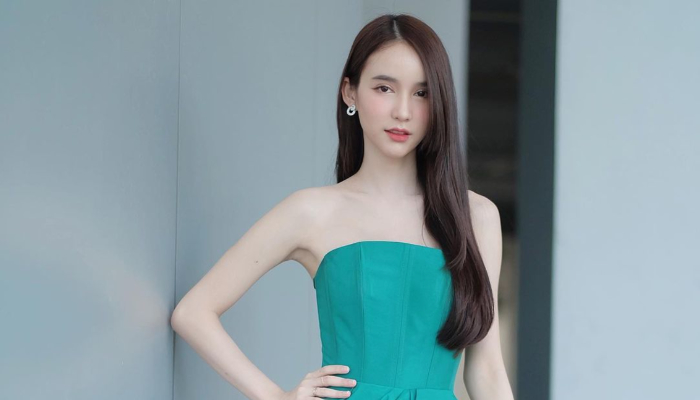 Another issue when travelling through Asia and meeting ladyboys "on the street", is the risk of falling for ill-intentioned ladyboys. When you are a foreigner, not all the people you meet are random. You can be a target for opportunists, organised crime or people looking for paid one night stands. The stereotype is that all ladyboys work in that industry, but this is not the case.
There are many ladyboys who have a normal job. They do not have much time to hang out at bars or clubs to meet men. Of course they like to go out and have fun, but there are plenty of ladyboys that hang out in bars on a daily basis because they would like to meet men there to have some adult fun.
Why My Ladyboy Date is a guaranteed safe space for dating
A lot of times foreign men like to go to Thailand for the "ladyboy experience". Some of them take advantage of Thai ladyboys. For some ladyboys, this arrangement is alright for them. But for others who want to be taken seriously, this could lead to a lot of heartbreak and disappointment.
That's why if you're a ladyboy who wants a loving long term relationship, look no further than My Ladyboy Date. Our dating site was founded in 2013 with the hope of providing a safe space for ladyboys to meet respectful and decent gentlemen who are looking for more than just a one-time fantasy.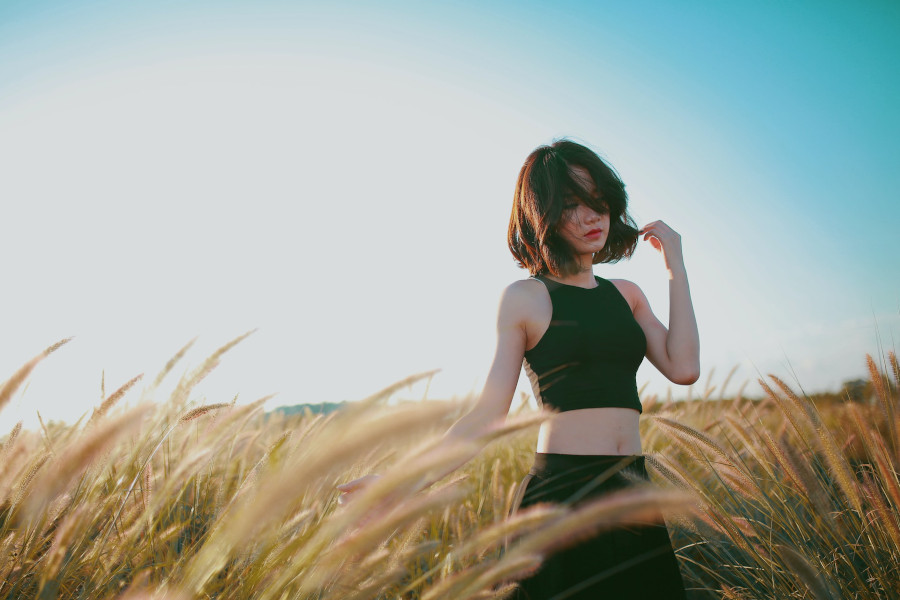 We encourage our members to act with dignity, respect and decency towards each other. So you will only find real men and ladyboys who have the same goal and that is to finally be with the person that their heart longs for.
Even if you are not in Asia, you can now meet ladyboys online using our dating site. In My Ladyboy Date you will meet the ladyboys of everyday life instead of those who prefer one night stands and the like. You will meet real ladyboys who aspire to have a real relationship with a real man.
We have thousands of members, all looking for a date. Sign up now and check it out!
Evolution of the term ladyboy
For years, the term ladyboy was mainly used to refer to trans women in Asia. It's still valid to use and some people still use the term. But it has become derogatory for some, and they would rather much prefer to use the term transgender instead.
We are living in a constantly growing interconnected world where influences are picked up at a much faster pace. In recent years, trans people have gained more visibility in the media especially in the West. The terms transgender and trans have been more popular there as well for a variety of reasons. This has greatly influenced more people in Asia who prefer to use the term transgender too.
So if you ever find yourself in Asian countries such as the Philippines or Thailand, consider using the term transgender women just to err on the side of caution.
Why is My Ladyboy Date still using the term ladyboy then?
When our company started out we created 2 websites namely My Ladyboy Date and My Transsexual Date. The first one was focused on the Asian market while the latter was for the Western market. These two websites used the same database which meant that the profiles on My Ladyboy Date were accessible to those on My Transsexual Date and vice versa.
Because of the evolution of the term "transsexual" we felt the need to rebrand My Transsexual Date into My Transgender Date. And much recently, we made the change of merging My Ladyboy Date with My Transgender Date.
One of our company's main goals is to educate and spread awareness. Keeping My Ladyboy Date and all its associated pages term ladyboy and gives us a chance to continue to change society's perspective on trans love and dating.
FAQ
Have you ever wanted to ask questions about ladyboys but didn't know where to look? Here is a summary of the answers to some of your frequently asked questions about ladyboys.
What is a ladyboy?
A ladyboy (colloquial) is a transgender woman from Asia. A big part of this page goes into details about who ladyboys are.
Why are there so many ladyboys in Thailand?
Thai culture makes people more open and tolerant. This makes Thai ladyboys more open about their gender identity. Being able to live openly as they wish helps a lot in their decision to start transitioning.
What are some synonyms for "ladyboy"?
Depending on where in the world or the intention, some terms will be more common or appropriate than others. Some are colloquial or even derogatory, others are perfectly accepted for everyday life. Below is a list of some of the common synonyms for ladyboy:
Are ladyboys gay?
Gender identity and sexual orientation are different things. Ladyboys are biologically male (i.e. gender identity). Gays, however, are men who are attracted to men (i.e. sexual orientation). Gender identity does not imply sexual orientation. Therefore, depending on who they are attracted to, ladyboys can be either straight, gay, bisexual or any other possible orientation.
How to find a ladyboy ?
Here is a list of hotspots where ladyboys can be found:
Ladyboy bars / gay bars
Ladyboy cabaret shows
Ladyboy beauty pageants
Red light districts
Dating sites (myladyboydate.com)
How to spot a ladyboy ?
To spot a ladyboy, common clues are:
A large Adam's apple
A deep voice
Large hands, feet or elbows
Often extremely feminine (attitude, makeup, clothes, etc...)
Is often taller than average
Updated on