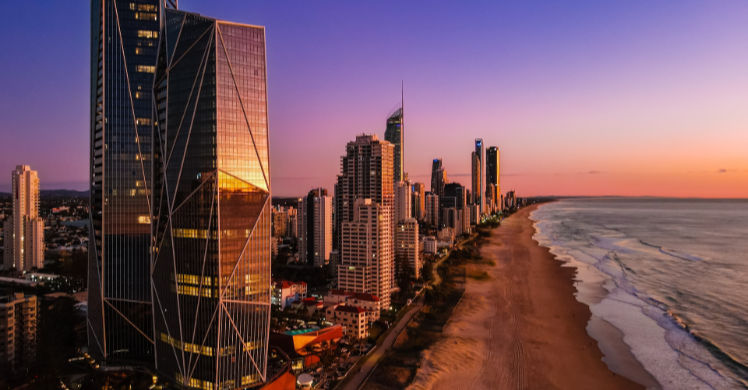 Dating ladyboys from Australia
Australia, or the Great Down Under, is one of the most progressive and beautiful countries in the world where you just might find the love of your life. The LGBT community in Australia is one that is strongly bonded together to fight for their rights and recognition in the community. Though there is still an underlying stigma when it comes to dating trans individuals here, it is safe to say that there are more good people who support LGBT rights than those who are prejudiced against the community.
Australians are known for being laid back people who are accepting of ladyboys, especially when these individuals come out to their families. At present, a larger population of trans men and women are finding it safe to be themselves in Australia and this has gradually been the norm for the past couple of years.
Since ladyboys in Australia are used to fighting for their rights, they exude a unique mix of confidence and feistiness that most men find appealing and sexy. When you want to be in a relationship with a ladyboy from Australia, be ready to date someone who is self-assured and outspoken — traits that are necessary for an open, communicative and successful relationship.
And it is guaranteed that even when you are travelling to or living in the largest cities in the country like Sydney, Melbourne, Perth, Adelaide and Brisbane, you will not be judged for having relationships with your ladyboy date.
Date ideas when you are with your Australian ladyboy
Each big city in Australia has its own appeal and these are some of the safe spaces you should definitely go to when you're on a date.
Sydney
In Sydney, you can bring your ladyboy date to some of the iconic spots such as the Sydney Harbour Bridge or the Opera House. You can take pictures at the bridge or even watch a variety of performances at the Opera House. Couples also go to Luna Park to jog or stroll around after work, which makes it a simple yet romantic way to slowly get to know each other.
Adelaide
One of the ways you can strengthen your relationship is through eating together. When you're in Adelaide, be sure to check out the Adelaide Central Market where you can go on a food trip with your ladyboy lover. If you're feeling a little bit fancy, you can also try the Adelaide Hills wine, cheese and chocolate tour because fondue and wine is always a spectacular idea when you're with good company.
Brisbane
For couples in Brisbane, the home of nature and art, you can go on a sweet and memorable date in either the Gallery of Modern Art or the Queensland Art Gallery — two perfect places art lovers will definitely appreciate. If you want to go to the beach without having to leave the city, you can even take your date to Streets Beach, Australia's only inner city man-made beach where you and your date can soak up the sun and relax.
Melbourne
If you're feeling all retro on a night out, you can bring your ladyboy date to the most iconic and oldest LGBT bar in the city called The Peel. The place is always packed with revellers who are down for some good music and dancing. But if your date is shy or reserved, you can bring them to The Croft Institute, a bar which originally operated as a scientific laboratory. They serve molecular cocktails with nitrogen which is a good idea for breaking the ice.
Perth
Perth is the perfect place for having dates in the great outdoors. You can go to Caversham Wildlife Park to see different animals and even feed kangaroos and penguins. They also have shows which you and your partner can enjoy together. If you want to have a more romantic experience, you can also bring your ladyboy date to Swan Bells where they have love locks to symbolise your promise of love to each other.
My Ladyboy Date will give you a different experience
We at My Ladyboy Date have been helping couples create their love stories together since 2013 and we are delighted every time we hear that our members find true love through our community. We believe that finding love should not be a tedious process so we want to make it easier for everyone to experience this.
We also take pride in saying that My Ladyboy Date offers a decent avenue for finding serious relationships because our team strives to keep this a safe and scam-free environment. Other dating websites might focus on one night stands that has become so popular these days, but we believe that we have more to offer to our members — genuine connections that eventually become the best of relationships. So we hope that many of you here will be able to take advantage of our platform and one day meet your one and only love in Australia! Sign up now with My Ladyboy Date!