Cess & Julian … their success story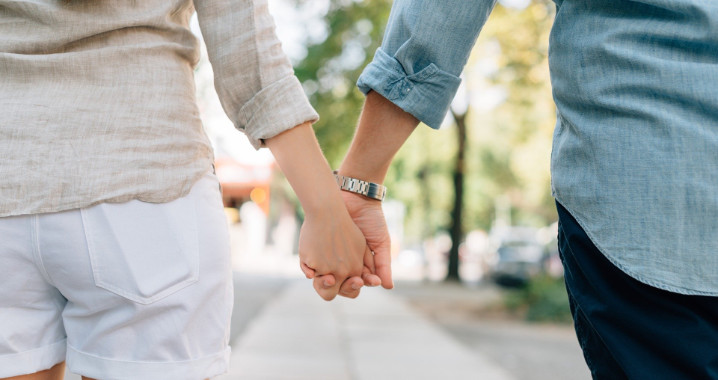 "After chatting for a few months I decided to visit Davao City and made the long trip from Canada. We had a wonderful two weeks and our relationship became even stronger. We're doing great, coming up on a year together, and have an trip planned for June 2019."

Julian, Canada
Thank you for everything you've done with My Ladyboy Date. I'm writing to make an entry to the "success" section of the website.

I'll start with my experience, then pass it off to my lovely Dabawenya to provide her side.

Like many Western guys, I've dated the women who I met at work, school or through social circles. I'm sure that many of the members on here have too. Some of these relationships were OK, others not so much. Ultimately though, these relationships failed and I thought that I'd never be happy.

I decided to open my mind to dating women who weren't proximate to me. Women who's life experience was completely different: a fresh start. And when I realized that it was femininity that I was attracted to, I made the decision to join Myladyboydate and see what happened. I couldn't have been happier with the results. There were lots of beautiful ladies on there, many who were also kind and generous. But there was one who I found myself checking back on to see if there was a message: that was my lovely Dabawenya, Cess. Her positive attitude, kindness, open heart made me want to know more (ok, ok: she was really sexy, too!).

After chatting for a few months I decided to visit Davao City and made the long trip from Canada. We had a wonderful two weeks and our relationship became even stronger. We're doing great, coming up on a year together, and have an trip planned for June 2019.

To potential members who are "on the fence" about joining: I urge you to do it. It may well be the best $100 you ever spend, and the most important decision of your life.

Cess, Philippines
This is Cess and I just wanted to thank you for making this site for us, transwomen! I've been on your site since April 2013 and it's really challenging on my part as it's hard for me to find the one. I kept on deactivating it and reactivate it after some months hoping that I would still find the one.

Why I join your site? To be honest, I'm not into Filipino guys and your site is the only option for me to date western guys, I'm so happy that there are site like yours who can help us talk to them and probably meet them in person if it goes well. I never stopped searching, hoping and believing that I'll meet someone on your site.

I kept saying to God that I'll let you hold my lovelife and decide when to give it to me. Then in June 2018, I met this guy named Julian, at first I'm being careful as I've been hurt so many times on your site (not your fault tho, it's the guys that I talked to on your site). But then as I get to know him, he's showing me that he's different/unique among the rest which is a good thing for me. We talked and meet at the same time, we're both really nervous at first but then it went well, he was able to meet my family and I love him for doing that! He's the bravest and the sincerest guy ever. I was able to meet his brother and sister through a video call and looking forward to meet her mom too in the future. We're just so lucky that we have a family that's supportive and accepting.

Almost a year with him now and I could say that I'm the luckiest girl on earth because we all know that being a transwoman is sometimes a hindrance to us for having a lovelife. I never thought that I will find a man like him, a man that's super kind, loving, caring, supportive, funny, patient, family-oriented and thoughtful. I'm just so blessed and happy to have him in my life, my diamond, the only moon in my sky!❤
Our best wishes to the lovely couple! ❤️💜💙
---
Want to live your own success story?
Build your profile and start dating now!
Tell us your story
We'd love to hear from you! There is nothing more rewarding for us than reading your success stories.
You are the living proof that love really knows no gender. And it's so inspiring for the singles.
Tell us your story