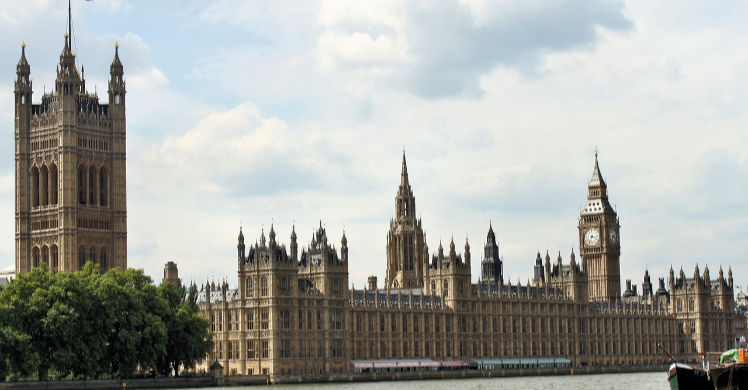 Meet ladyboys from the UK
Meeting ladyboys can either go one way or the other when you live in the UK. Because of its massive population, you can meet so many people and yet not make a connection with them. Being one of the most popular places to move to or live in, the UK has a diverse community with most of its citizens being accepting and tolerant of the LGBT community.
The term ladyboy is not appreciated by everyone. We use it on this page for educational purposes. For a detailed explanation, please read our dedicated page on the term "ladyboy".
In recent years, LGBT rights have progressed so much that they have almost the same rights as non-LGBT citizens. Though there are regions in the UK such as Northern Ireland that might be a little more conservative due to religion compared to cities like London and Manchester, you'll find that dating ladyboys in the UK is accepted and there are more people who are tolerant than ones who aren't.
There are so many ladyboys you can meet anywhere in the UK and many have immigrated from different places too. You'll be able to meet transsexual individuals from all walks of life here so the opportunities for love are endless. You just have to meet the right person who can make your heart flutter.
And even if you can meet a ladyboy anywhere in the UK, signing up with us will make your life easier when you are trying to look for love with a ladyboy. This way, it takes away the hassle of going on multiple dates and finding out that you aren't compatible with that person. With My Ladyboy Date, you can meet and get to know our members and be on the same page as them.
Dating ideas when you are with your UK ladyboy
Wherever you are in the UK, you're bound to have a great time. For big cities like London, Manchester, Glasgow, Belfast, Edinburgh and Cardiff there are numerous activities you can do with your ladyboy date to get to know each other better and bond.
London
Have a date over the weekend? You can bring your ladyboy date to God's Own Junkyard which is a gallery of neon signs. This treasure trove is a unique experience where you and your date can take Instagrammable photos if you're into that. They also have a cafe called the Rolling Stones cafe where they serve a variety of teas, coffees and snacks. It's a perfect no fuss afternoon that both of you will surely love.
Manchester
If you want to go somewhere unique with your date, you can go the Washhouse. It looks like an ordinary laundromat from the outside but when you step inside, there's a secret door that opens up to a secret bar. It's somewhat exclusive since you need to call them ahead to reserve a table. When you get there, there's a button on the mystery phone to let them know you've arrived. It's certainly a different experience that will be the highlight of your evening.
Glasgow
If you're ever in Glasgow, head on down to Cafe Wonder where they serve fresh salad and the best homemade cakes that locals love. It's situated in the basement of an office in the financial center where they also display interesting artwork that can be a topic of conversation. Or if you and your date are down to get messy, why not try Burger Meats Bun where they serve a variety of juicy grilled burgers, refreshing milkshakes and cocktails. After all, a way to a person's heart is through their stomach, so bonding over food is always a good idea.
Belfast
You can never go wrong with going to a traditional Belfast pub. One of the pubs recommended by locals is the Crown Liquor Saloon. It's a quaint pub with Italian tiles and stained glass windows which makes it a beautiful Victorian masterpiece. It also has great local beer offerings, good food and the occasional band that plays every now and then. You can have conversations over drinks as you get to know each other.
Edinburgh
One of the classic places you can bring your date in Edinburgh is to Calton Hill. It's popular among locals because of its recreational area as well as spaces where you can lay out a picnic basket. It's not only a beautiful spot for a picnic, it's the perfect place for spectacular views of the city. The panoramic view will show you sights of Arthur's Seat, Edinburgh Castle and Holyrood Palace.
Cardiff
For the couple who can't exactly stay still, why not go on an adventure together at an indoor trampoline park? Trampolining can be a good relief for anxiety and stress, especially after a long week. You can bring your ladyboy date to the trampoline park and though it isn't the usual date where you sit down and talk, you'll feel a whole lot more relaxed after releasing all that tension and energy.
The difference between My Ladyboy Date and other dating sites
Here at My Ladyboy Date, we want you to meet your best match. We believe that you can meet your soulmate and your ideal partner here as long as you are open to the possibility. Our team strives to keep our site spam and scam free as much as possible.
Our website was created for ladyboys and gentlemen who love them in 2013 because we wanted a decent platform where these individuals can date without being discriminated against or fetishised. We also want to let these individuals know that there is love for them here and that it is a safe space for dating.
Since our site was founded in 2013, we have helped couples get together to form loving and long-lasting relationships. And we want to make your journey of finding the love of your life easy. So if you think you've wasted your time with other dating sites, sign up with My Ladyboy Date to start the quickest way of finding your one true love in the United Kingdom.