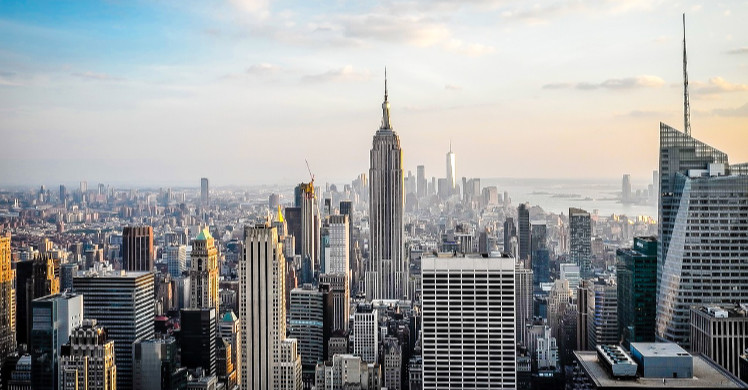 Meeting ladyboys in the USA
The political climate of the United States of America has greatly affected the rights of the LGBT community. Each state has a different culture of tolerance and acceptance when it comes to LGBT individuals and this is where dating can either be somewhat easy or really challenging depending on where you live. There are still incidents of violence against LGBT individuals in the United States, but there have also been instances of hope, love, tolerance and acceptance.
The term ladyboy is not appreciated by everyone. We use it on this page for educational purposes. For a detailed explanation, please read our dedicated page on the term "ladyboy".
In recent years, the fight for progress in the USA has been very vocal with celebrities, activists and politicians standing together as part of the community or as allies. There have been rights given to LGBT individuals that only non-LGBT citizens could enjoy before. As we march towards the future, we believe strongly that love will always win.
Dating ladyboys who are from the USA can be quite different compared to dating ladyboys in Asia. Depending on the state, the population can be discriminatory to individuals who date transsexuals. However, there are also places in the USA that are LGBT-friendly because of the laws that govern that state. States such as California, Illinois, Connecticut and Maryland are more open to individuals from the LGBT community.
The dating scene in the USA is also quite varied as this country is a melting pot of cultures. Different people coming from different racial and cultural backgrounds have different values which will make dating a colorful and wonderful experience. If you're planning to meet and date an American ladyboy, be prepared to date someone vocal, confident and brave. There are pros and cons when living as a trans individual in the USA, but let it be known that there will always be good people who will aid in the fight against discrimination too.
Dating ideas when you are with your American ladyboy
Since there are so many places you can go to in the US, we've narrowed our suggestions down to the top 4 LGBT-friendly states we mentioned above. Here are some of the cool things you can do with your American ladyboy while you're in California, Illinois, Connecticut and Maryland.
California
Visit the happiest place on Earth, Disneyland. Amusement parks are always a good idea to go on a date. The thrill rides and nostalgia that Disneyland brings will definitely be a good place to make memories. If you're in the area during pride month, one of the things you should not miss out on is LA Pride. It's one of the best pride celebrations in the world. It's definitely an experience to remember.
Illinois
If you're ever in Chicago, one of the best experiences you can try with your date is going to a drag restaurant or bar where they have good drag shows. One of the best places you can go to is Lips which has been there since 1984 and is one of the hangouts of veteran drag queens and new performers. You and your date can have dinner, drinks and fabulous drag shows to watch which will keep you both entertained the whole time.
Connecticut
Right out of a fairytale, you and your date can go on a horse-drawn carriage ride when the weather is cold enough for cuddling. The perfect time to do this is around autumn when the leaves are beautifully orange and the weather is perfect for an afternoon stroll around some of Connecticut's lovely parks.
Maryland
For thrill-seeking couples in Maryland, it's never a bad idea to stop by Six Flags. Just like how your heartbeat gets faster when you're with your lovely ladyboy date, both of you will have your hearts racing as you enjoy the many roller coaster rides here. For the more outdoorsy couples, Terrapin Adventures also offers a wide array of activities like a ropes course and zip line.
Make your dating experience beautiful and easy with My Ladyboy Date
There are tons of dating sites out there, but what we offer here at My Ladyboy Date is a beautiful and easy experience for you to meet real people who want real love. We pride ourselves on keeping our site free from scammers who only want to take advantage of good people who only want a sincere relationship.
Though it may sound cliché, we believe that all of us are looking for our one true love in this world. Our members are here for one reason and it is love. What makes our site different from other dating sites is that our team is composed of trans women who know the challenges of finding love. We genuinely care that you find your true love wherever you are in this world, especially in the United States of America. So sign up with us and be ready for the easy journey to forever!