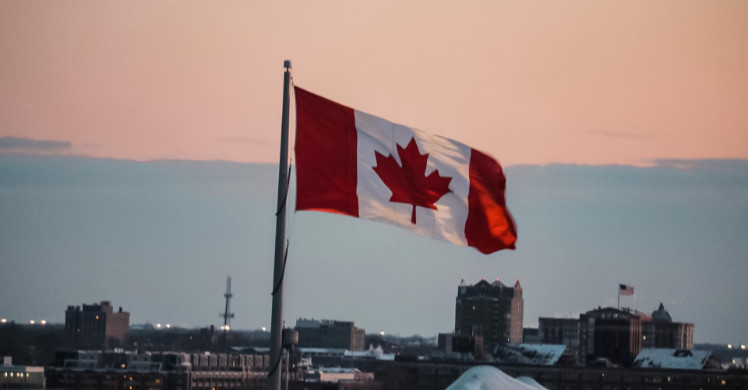 Meeting ladyboys in Canada
Canada is one of the most progressive countries in the world when it comes to LGBT rights. This makes it a very open-minded and tolerant country towards the LGBT community and makes it easier for people to be themselves with their gender identities, as well as their sexuality.
The term ladyboy is not appreciated by everyone. We use it on this page for educational purposes. For a detailed explanation, please read our dedicated page on the term "ladyboy".
Since Canada is a prime immigration destination for Asians, it is also possible to meet many Asian ladyboys who have immigrated here. In recent years, Canada has had excellent legislation for transgender rights such as same-sex marriage, gender identity laws and anti-discrimination laws, and many ladyboys find that living here is the ideal place to be outside of Asia.
Men who want a relationship with Canadian ladyboys should be ready to date someone independent and patient. After years of waiting and fighting for their rights, their efforts have finally paid off with the implementation of laws that benefit the LGBT community. Canadian ladyboys are resilient and persevering, which are good qualities needed for a long-lasting and successful relationship.
Since Canada is very progressive, you'll find that people will not judge you for dating ladyboys even outside of the big cities like Calgary, Montreal, Edmonton, Toronto and Vancouver. People are very open to all kinds of relationships here and you will find that Canada is the most tolerant and accepting compared to other Western countries.
Dating ideas when you are with your Canadian Ladyboy
Each big city in Canada has its own appeal and these are some of the safe spaces you should definitely go to when you're on a date. Canada is also known for the beautiful outdoors with picturesque views perfect for any romantic getaway. Surely, you'll never run out of amazing places to go with your ladyboy date wherever you are in Canada.
Calgary
Calgary, though smaller than Edmonton or Vancouver, has many scenic spots where you can take your ladyboy date. Calgary is known for its beautiful nature parks such as Nose Hill Park and Prince Island. It's the perfect retreat away from the city where you can take beautiful pictures and explore nature together.
Edmonton
If you want to take your ladyboy date on a heart-pumping escapade, you can go to an amusement park together. For thrillseekers, consider going to Galaxyland where they have 27 rides and attractions. The great thing about taking your date to an amusement park is you can choose to ride the slower, romantic rides like the merry-go-round or the more exciting ones like the rollercoaster. You also get time to talk while you're queueing up for the rides, which is a great way to get to know each other.
Montreal
You can never go wrong with bringing your date on a picnic. One of the most scenic locations in Montreal is Parc La Fontaine where you and your ladyboy date can spend a sunny afternoon under the shade of the trees and in front of the gorgeous fountain. And instead of giving your date flowers, why not bring her to the Montreal Botanical Gardens where she'll be surrounded by them. You can end your date with a romantic evening at the Montreal Planetarium nearby to view galaxies and heavenly bodies for an out of this world experience your date will never forget.
Toronto
If you and your date are film lovers, you both would enjoy watching screenings at the TIFF Bell Lightbox where they host free movie watching events. If you're lucky, you might even get the chance to meet screenwriters and filmmakers at these events. You can check their schedule ahead of time on their website to plan your date in advance.
And for the foodies living in Toronto, you can never go wrong with going on a food tour. You can take your ladyboy date on the Chinatown & Kensington Market Toronto Food Tour where you'll get to experience 7 different food stops which can be perfect conversation starters.
Vancouver
For an old school date, why not go to the drive-in? Lansdowne Theater is the perfect place to watch a movie with your ladyboy date. This way, you two don't need to be around crowds and you get to be in the privacy of your own car.
After your movie date, you can go to La Casa Gelato for a cool treat. But this isn't a regular gelato place. They've got the strangest flavors like garlic, vegemite, kimchi and more. They also have regular flavors, but the bizarre ones are definitely a good conversation starter.
Start your journey to forever with My Ladyboy Date
When it comes to finding the love of your life, you've found the right place for you. Since being founded in 2013, we have helped couples meet and build solid relationships that last. A lot of ladyboys think that finding love can sometimes be a challenge, but My Ladyboy Date gives you many opportunities to find your one true love.
Our team, which is mostly composed of trans women, knows the different challenges that ladyboys face when entering the dating scene. Most often, they are regarded as a one-time fantasy, a fetish or just someone to have casual fun with. This is not the case for all ladyboys and we wanted to give a platform where true love is only a click away.
We pride ourselves on being the best dating site since we make sure that the people you meet here are real and are only looking to find the love of their lives. Our team screens everyone to avoid scammers and spammers signing up. The difference between My Ladyboy Date and other dating sites is we genuinely care that you find your partner here. So what are you waiting for? Sign up with us and start your journey to forever love in Canada!