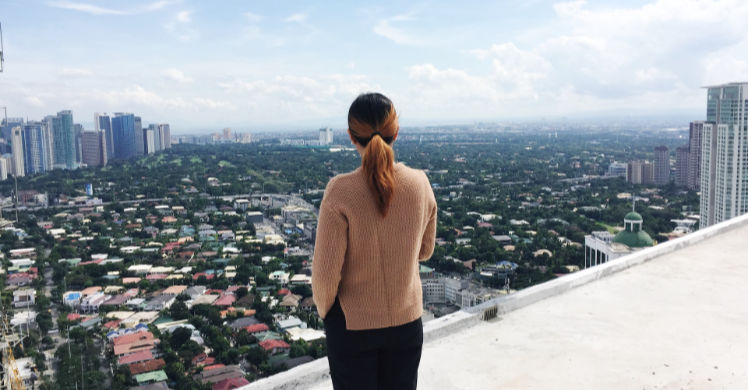 Meeting ladyboys in Makati
Makati is a key city in the Philippines and is known for being the center of business. Most international brands with offices in the Philippines pick Makati as the location for their headquarters. This means that a lot of expats are usually here for long term stays, mainly for business purposes. When it comes to living in this area, a lot of the time lodging, food and entertainment can be a bit pricey. But you'll find that trans dating here is the same as any other place in the Philippines and you'll find that Filipinos are open and tolerant with LGBT relationships. So there is no problem with safety when it comes to going around and exploring Makati with your ladyboy date.
If you want to meet a ladyboy from Makati, then it's best to know that these trans women are classy and often know their worth. Trans women who live and work in Makati are exposed to upper class living and have good taste in food, fashion and lifestyle. So be prepared to date someone who is a go-getter, confident and vocal about what she wants.
My Ladyboy Date is the perfect place to meet your match
Whether you're a ladyboy from Makati or a man looking to date a trans woman, My Ladyboy Date is the perfect avenue to find the love of your life. Though there is a population of trans women in the Philippines known to participate in hookup culture, our website does not promote that lifestyle here.
Our dating platform was created because we wanted to create a space where ladyboys can safely meet and find people who want long-term relationships. Other dating sites have members who discriminate against or fetishise trans women, but here on My Ladyboy Date we make sure that our members are real people who are looking for true love. So you are guaranteed to find someone who is on the same page as you.
Romantic date ideas in Makati
If you happen to be in Makati then these are some of the things you should do while you're in the area.
Have an ultimate self-care date
Makati has several spots that offer services for self-care. You can go on a spa date together and get massages simultaneously. You can even try something new like yoga or go to the gym together. Some places have several different yoga classes depending on your level. There are also yoga studios that do Thai massages and foot reflexology to loosen up your muscles and joints.
Another experience you can try in Makati is immersing yourselves in sensory deprivation tanks. It's an experience that will relieve you of stress and disconnect you from the distractions of daily life. This way, you both get to relax together while bonding at the same time.
Enjoy mall-hopping
Malls in the Philippines are usually the go-to place for locals to do almost everything. From shopping, dining out, entertainment, ice-skating, archery -- you name it and malls usually have it.
There are several malls you can go to in Makati such as Glorietta and Landmark. These are good places to shop for inexpensive items like shoes and bags. But if you're looking for a higher end mall, you might want to bring your ladyboy date to Greenbelt. Here, they have outdoor bars and restaurants where it's nice to chill out and just relax.
Do something out of the ordinary
If you want to make a good impression, why not do something unique? One activity you can do in Makati is bring your date to Mystery Manila, an escape room where you have to solve puzzles and mind games to get out.
Another would be bringing your date to Salcedo Saturday Market where you can bond over scrumptious Filipino delicacies. They have gourmet food and artisan creations for you to try at this market. After all, bonding over food is always a good idea.
You can also bring your date to historical museums for both of you to learn more about Filipino history and culture. Two museums which you can go to when you're in Makati are the Ayala Museum and the Yuchengco Museum. Here you'll find artifacts and the history of these prominent families.
My Ladyboy Date gives the best dating experience for trans women
My Ladyboy Date is different from other dating sites because we pride ourselves on providing the best service to our members. Since our site was established in 2013, we have been helping couples find each other through our platform and we continue to bring people closer together.
We always make sure to review each and every profile that goes through our website so that we avoid letting scammers in. So we hope that by joining our website, you will be able to find the love of your life here. What are you waiting for? Sign up now and start your journey towards your one true love, only in Makati!