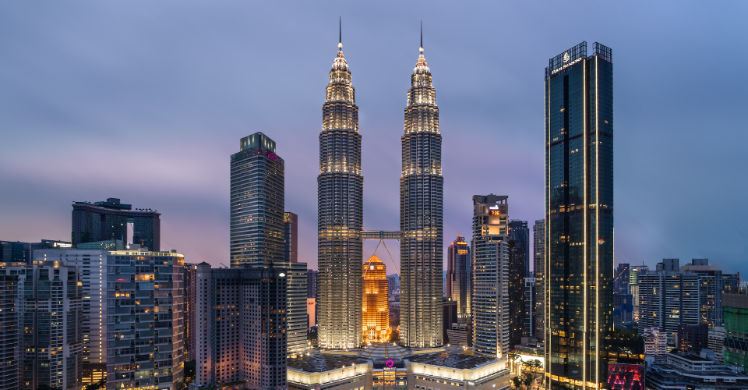 Meeting ladyboys in Kuala Lumpur
Kuala Lumpur, the capital of Malaysia, is one of the fastest growing tourist destinations in the world. Attractions like the Petronas Tower, the Batu Caves and the Menara are some of the most popular destinations. This city is beautifully diverse with mixed Chinese, Malay and Indian heritage and this might be the perfect place to find the love of your life.
If you're looking to date a ladyboy from this city, it's important to note that they are very underrepresented since Malaysia is a predominantly Muslim country. But it is not impossible to find love in Kuala Lumpur. With My Ladyboy Date, meeting ladyboys who want loving relationships even when they live in a conservative place is a big possibility.
When you're looking to date ladyboys here, not a lot of them are able to openly express themselves since being part of the LGBT community is against Sharia law. Though there are LGBT activists in Malaysia, the fight for their rights is difficult due to the strict adherence to Islam.
My Ladyboy Date is a guaranteed safe space for dating
Since Kuala Lumpur is a conservative place when it comes to dating ladyboys, we guarantee that your profile here is strictly confidential. Malaysian ladyboys who want to find a real relationship with a respectful man can sign up for our website and be assured that dating here is a safe space for trans women and the men who want to date them.
Though religion and gender prejudices can keep people from finding love, we here at My Ladyboy Date would like to challenge that idea since we believe that Love is Love and any individual is deserving of it regardless of gender, race or beliefs.
Safety tips for dating in Kuala Lumpur
It's important to keep these safety guidelines in mind when you're meeting up with your ladyboy date in Kuala Lumpur. Upon entering a Muslim country it is recommended that individuals respect its laws to steer clear of any legal troubles or harm.
Do not engage in public displays of affection
In predominantly Muslim countries, regardless of whether you are in a heterosexual or homosexual relationship, it's best to keep public displays of affection at a minimum to respect the people around you. So as much as possible, try to avoid kissing, embracing or doing anything of a sexual nature with your significant other when both of you are in public.
Keep your relationship low key
In Kuala Lumpur, LGBT people still face discrimination. However it is not as bad as other parts of Malaysia. Vigilante violence involving LGBT people in other parts of Malaysia is high compared to Kuala Lumpur. But to be on the safe side, we recommend that you keep your relationship private and low key.
Be careful of the authorities
Since Kuala Lumpur is the capital of Malaysia, a lot of times the people are much more accepting and tolerant because of their exposure to other cultures, with many tourists flocking to the city. As long as you don't disobey any rules and laws (Federal law and Islam law), you will be fine.
In other parts of the country, however, they are more strict with enforcing Islamic law and have been known to arrest males who dress as females. So just be careful with the authorities depending on where you are in the country.
What makes My Ladyboy Date different
A lot of times when trans women go on online dating apps or websites, there is discrimination against them. With My Ladyboy Date, you will find that dating becomes easier as this is a dating website catered for you and for the gentlemen who are genuinely attracted to you and would love to be in a relationship with you. Our website was founded because our team wanted a safe place for ladyboys and their would-be partners to find each other.
Since 2013, we have helped many single ladyboys and gentlemen to find each other and build a relationship together. Our team works hard to ensure that the people you meet on our website are real people and not scammers, spammers or opportunists. We also remove profiles that are not authentic and ones that do not pass our screening.
Over the years, we have received hundreds of testimonials and emails from members who have found the love of their life here on My Ladyboy Date. We are hoping that with our dating website, you can find your one true love here. All you have to do is sign up now to begin the quest for the love of your life in Kuala Lumpur!