Joey & Paula sus historias de éxito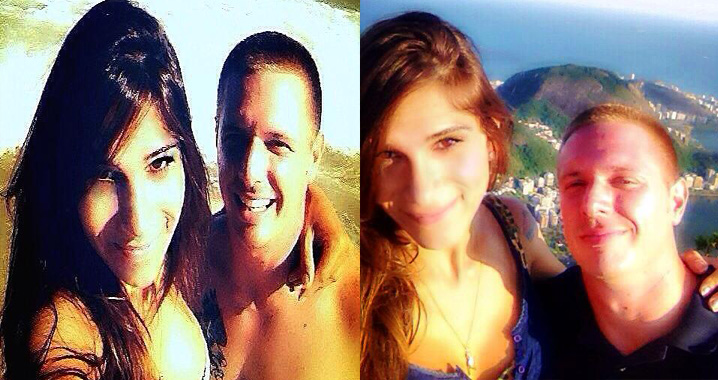 Febrero de 2014
Joey (26 from California, USA) and Paula (26, San Paulo, Brazil) met on My Ladyboy Date in December 2013. They met in Brazil the month after, and we bet they had the time of their life! Now they are officially in a relationship and they sent to us these cute pictures. Love is in the air!

Joey, 26, Estados Unidos
I met Paula on myladyboydatedate.com and decided to take a trip down to Brazil to go see her and explore Brazil. I got down there and we hit it off after the first day! We got along from the start and had the same taste in jokes and everything. I have to admit at first I was a little nervous about a new relationship especially with a ladyboy it was my first relationship with one. But what I found is a caring, sweet and hilarious girl who wants just what I want... Someone to love.

Myladyboydate.com made it very easy to find the type of girl I am interested in and I really appreciate the job they have done with the site.

Best of luck to you all.

Paula, 26, Brasil
I want you congratulate to give me this chance make a website for ladyboys around world and make our lives better to give us a chance to have a decent and a real relationship. Thanks to you I met Joey here in Myladyboydate.com and we are having a great story of love sharing our lives and making planes to the future.

You have no idea how much happy i am thanks for all Simon and all staff who work hard to be this amazing and lovely website I apriciate so much...

God bless you and all around you ❤️
¡Nuestros mejores deseos para la pareja encantadora!
---
Inspirado por Joey and Paula?

¡Compartir su historia!
---
¿Quieres vivir

tu propia historia de éxito?

¡Crea tu propio perfil y empieza a tener citas ahora!
Cuéntenos su historia
Nos encantaría saber de usted! No hay nada más gratificante para nosotros que leer historias de éxito.
Tú eres la prueba viviente de que el amor realmente no conoce ningún género. Y es tan inspirador para los solteros.
Empezar a salir en citas ahora
Es gratis crear tu perfil y revisar tus posibles parejas
Inscribirse ahora