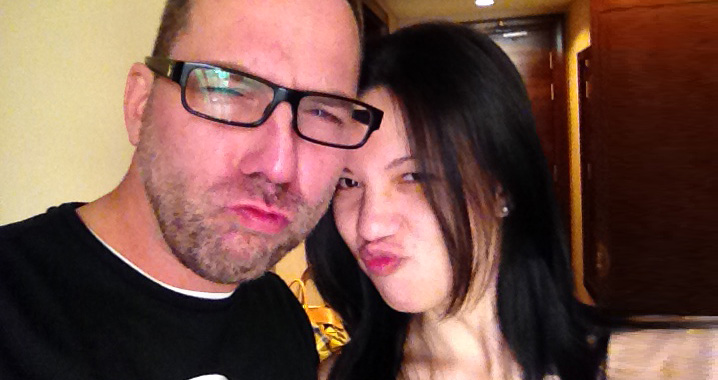 เรื่องราวแนะนำ
Marc (German man living in Australia) and Lorren (Philippines) met on My Ladyboy Date in November 2013, they met for the first time the month after, and are now officially a couple! Lorren plans to visit Marc in Melbourne in March. We bet they're counting the days!
Lorren & Marc
อ่านเรื่องราวทั้งหมด
เรื่องราวของคู่รัก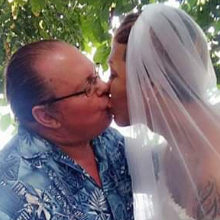 "Because of this wonderful site, I have been blessed because I have found my husband Reymond forever."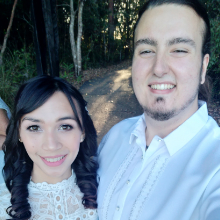 "In May I got an Australian visa and Adam and I flew to Australia in October and we decided to get married here in Australia on November 11, 2018. We've been together for almost 2 years but we felt like we've known each other for decades. We are each other's rock and serenity. It was hard to be in a long distance relationship yet we made it."
"THANKYOU SO MUCH MYLADYBOYDATE SITE FOR ALL YOUR SUPPORT AND BEST OF LUCK TO THOSE WHO ARE STILL SEARCHING"
สมาชิกพูดถึงเราอย่างไรบ้าง
I was actually a member of this site for a while last year, before I gave up on online dating. Now I've decided to try again. I tried a few other sites but this one treats me so much better. The men are nicer and the site support is great! This will be my one and only dating site I think. And I'll tell my trans lady friends about it. Good to be back. :)
I initially joined the site around 2014 and have been an on and off member ever since. My first impression of the site was very positive and, later it was confirmed by my experiences and browsing. I could see that, the administrators enforce a clean site, free of porno and scammers, and do their best to help and promote the cause of transgender women. They protect all members, especially male members, by banning and removing the ones who do not use the site on an honest and clean manner. Any porno, lewd proposals or inappropriate communications, are removed and, in the worst cases, the offending member is banned. Overall, I always had a positive experience. Off course, what happens between members cannot be controlled, especially if they start communicating privately. Many of the members are honestly trying to find partner but, some are only trying to find an ATM machine, to cater for their needs. However, that is not the site or the administrators fault. My experience has been continuously positive and, in particular I appreciate that Maki, one of the administrators is always available and ready for advice and support. I am here again, confident that, as far as the site administration is concerned, I am protected and I am using a (very rare) clean, honest and free of porno site. Thank you very much My Ladyboy Date.
Over the years I've had reasons to leave myladyboydate.com but I always found myself coming back in the hopes that I find the special someone to spend my life with. I've built lasting friendships with some members and this website is above and beyond the competition. The staff works relentlessly hard to ensure your experience is honest and fruitful. And I'm happy to be a member. I haven't found her yet, but with the help of myladyboydate.com. I know I'm getting closer with my search. Thank you.