Joey & Paula la loro storia a lieto fine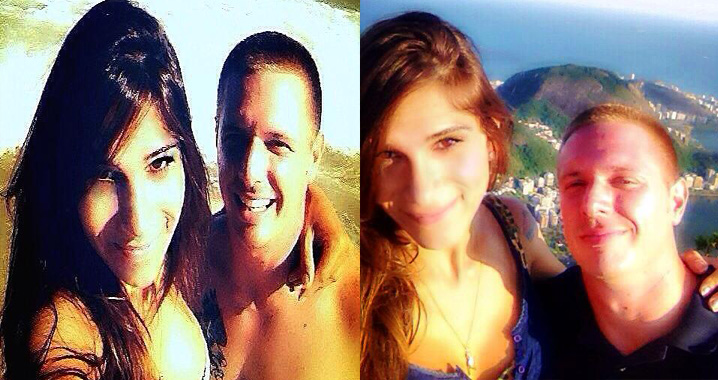 Joey (26 from California, USA) and Paula (26, San Paulo, Brazil) met on My Ladyboy Date in December 2013. They met in Brazil the month after, and we bet they had the time of their life! Now they are officially in a relationship and they sent to us these cute pictures. Love is in the air!

Joey, 26, Stati Uniti
I met Paula on myladyboydatedate.com and decided to take a trip down to Brazil to go see her and explore Brazil. I got down there and we hit it off after the first day! We got along from the start and had the same taste in jokes and everything. I have to admit at first I was a little nervous about a new relationship especially with a ladyboy it was my first relationship with one. But what I found is a caring, sweet and hilarious girl who wants just what I want... Someone to love.

Myladyboydate.com made it very easy to find the type of girl I am interested in and I really appreciate the job they have done with the site.

Best of luck to you all.

Paula, 26, Brasile
I want you congratulate to give me this chance make a website for ladyboys around world and make our lives better to give us a chance to have a decent and a real relationship. Thanks to you I met Joey here in Myladyboydate.com and we are having a great story of love sharing our lives and making planes to the future.

You have no idea how much happy i am thanks for all Simon and all staff who work hard to be this amazing and lovely website I apriciate so much...

God bless you and all around you ❤️
I nostri migliori auguri alla bellissima coppia!
---
Joey e Paula sono un'ispirazione?

Condividi la loro storia!
---
Vuoi vivere

da protagonista la tua storia a lieto fine?

Crea il tuo profilo e conosci subito nuove persone!
Raccontaci la tua storia
Ci piacerebbe molto se ci scrivessi! Non c'è cosa che ci gratifichi di più che leggere le vostre storie a lieto fine.
Sei la prova vivente che l'amore non conosce generi. E questo è molto incoraggiante per i single.
Raccontaci la tua storia
Conosci subito nuove persone
Creare il tuo profilo e visualizzare le persone compatibili è gratis
Iscriviti subito